Back to Blog
And the winner is…
June 3, 2015
Aimee!
The entry that gained the most votes was Aimee's delicious (obviously) Banana Bread with Cream Cheese frosting and Candied Walnuts.. (a few of the guys thought it was carrot cake – they claimed identification confusion due to the cream cheese frosting… though none of the women struggled).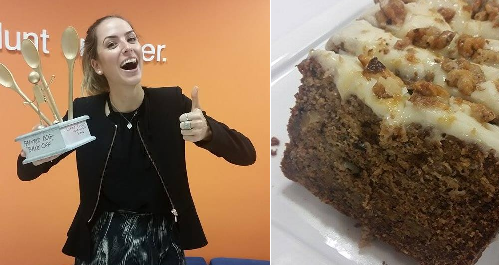 We were also very grateful to have been able to raise $292 for the Cancer Council! Thanks to everyone who stopped by, dropped in, ate cake and supported us in raising money for this cause.
Cancer Council has now raised $3,525,927 of their $13m target towards cancer research, prevention and support – morning teas can be held any time in May or June, so it's not too late to get involved!
If you're interested in hosting your own morning tea please visit http://www.biggestmorningtea.com.au/ or you can always come along to Leederville and indulge with the Painted Dogs in 2016!